Road and Bridge Lighting Solutions
---
Unlike the general architectural landscape lighting, bridge landscape lighting design must meet both functional lighting and artistic aesthetic requirements. Functional lighting requires the bridge's horizontal illumination, vertical illumination, uniformity, anti-glare, safety and other technical indicators must be considered in the lighting design.
Combined with the bridge aesthetics and the basic principles of landscape lighting to highlight the structural characteristics of the bridge, the bridge can be used point, line, surface combination, dynamic and static combination of lighting to highlight the characteristics of the bridge, to show the overall artistic shape of the bridge combined with individual structure. In order to achieve effective artistic effect, the parapets, columns, sidewalls, etc. need to be flood lighting and outline lighting.
The culmination of the art of bridge shaping can produce a variety of graphics that better reflect the individuality, overall aesthetics and substantive beauty of the bridge architecture.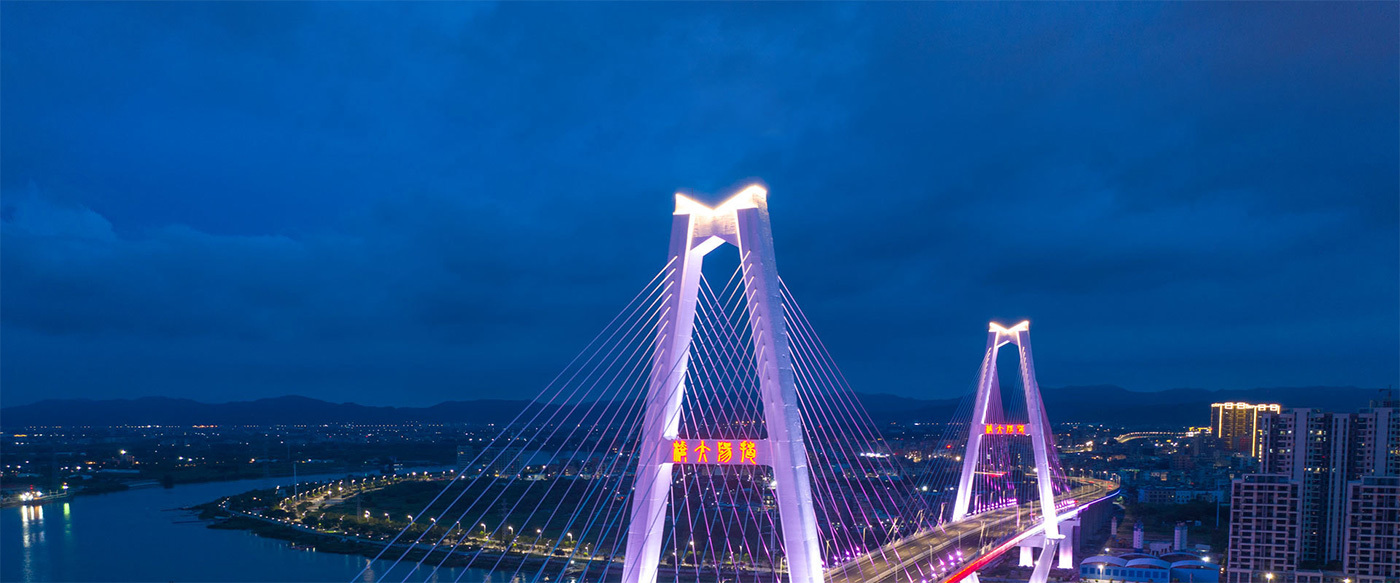 ---
Guangdong Ruibang Lighting Technology Co., Ltd.XX


Official wechat
TEL

WeC

WeChat